Bring the Way You Live on the Inside of Your Home…Outside.
Request a free quote by phone, call us at (216) 430-0272.
Unique Landscape Design Services in Cleveland, Ohio
Cleveland, Ohio is home to Baron Landscaping. For over 15 years, Baron Landscaping has been beautifying Greater Cleveland… one backyard at a time. But when choosing a landscape contractor, it's not just about beauty. It's about creating an extension of your home that adds value to your property and value to your life. We design, install, and create a wide variety of outdoor living spaces and natural areas that are an extension of your home, your personal tastes, and your lifestyle. We service a variety of suburbs in the Cleveland area including: Independence, Brecksville, Broadview Heights, Cleveland Heights, University Heights, Shaker Heights, Strongsville, Chagrin Falls, and more.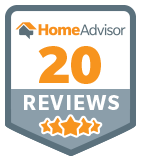 Cleveland, Ohio Landscaping Patio Contractors
Our Approach brings the unique way you live on the inside of your home… Outside. Throughout the design process, you'll have our promise that we will help you realize your landscape vision by using superior materials and quality workmanship to add value and enjoyment to both your property and your home. Whether it's going to 'upscale' or more about 'upkeep,' Baron Landscaping will transform how you feel about your own backyard.
Cleveland Landscaping Services
At Baron Landscaping, our approach emphasizes bringing the unique way you live on the inside of your home…outside. And we stand behind our motto of "Quality, Integrity, and Peace of Mind" to ensure that our customers receive not only the highest level of customer service at every phase of their project, but also:
Our very best work, always backed by our up-to-five-year plant and five-year hardscape guarantee.
Exceptional workmanship by skilled landscapers and certified installers.
Certified and experienced professional designers.
An on-site landscape designer.
We offer a wide variety of landscaping services in many cities in Northeast Ohio such as: Avon, Avon Lake, Berea, Brecksville, Broadview Heights, Brunswick, Cleveland, Independence, Lakewood, North Olmstead, North Ridgeville, North Royalton, Olmstead Falls, Richfield, Sagamore Hills, Seven Hills, Shaker Heights, Solon, Strongsville, Valley View, Westlake, and many more.
Landscaping Pictures and Projects- Photo Gallery
What is landscaping? Some flowers over here? A tree over there? At Baron Landscaping, we believe it's much more. Successful landscaping combines form and function, beauty plus utility. To us, your backyard is more than just a backyard. It's an inviting extension of your home, your personal tastes, and your lifestyle. We invite you to:
Look beyond the basic barbeque pit to the possibility of an outdoor kitchen.
Think of your driveway as the welcome mat to your home and rethink it in durable, beautiful brick pavers.
Entertain the idea of being as at home entertaining guests on your patio as in your family room.
Imagine a landscape that combines form and function, beauty and utility…all within your own backyard.
We encourage you to explore our photo gallery and be inspired with your own landscaping project in mind. Then, we hope you'll contact us for a free, no obligation consultation where we'll take a look at your property and give you even more ideas.