Let this photo as seen on HGTV's website, inspire you to enhance your Outdoor Living Space to a design such as this. Ditch the grass, dirt and the old gnarly picnic-table and add a nice paver patio with plenty of entertaining space which includes a fire pit and a gazebo. Whatever space you have available in your yard, Baron Landscaping can design the Outdoor Living Space with an Outdoor Kitchen perfect to suit your needs and budget.
If you might think the space in your backyard could not accommodate an Outdoor Living Space, check out what the professional designer at Baron Landscaping can accomplish for tight spaces.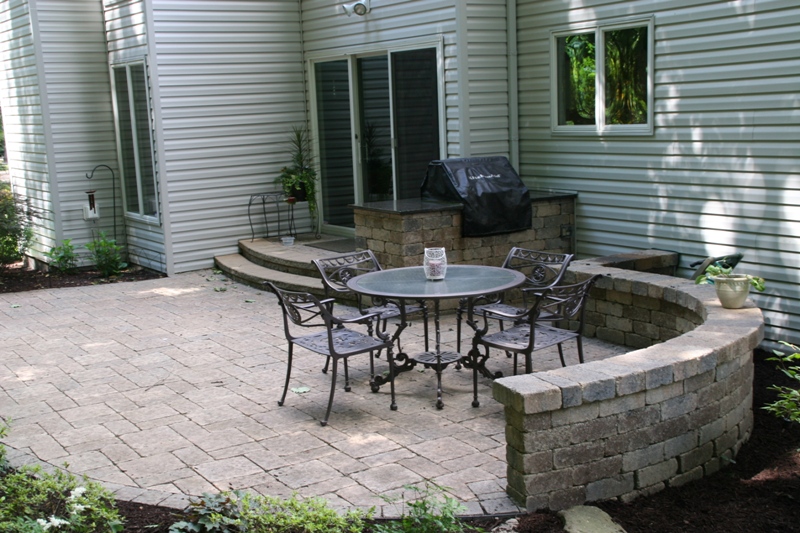 Although the amount of space taken to add this modest Outdoor Living Space; as you can see you can still accommodate a grilling station with prep space along with a dining area with additional seating on a wall. There is still a gathering spot available for guests to mingle without the need for seating or perhaps add a couple of additional chairs for guests to sit.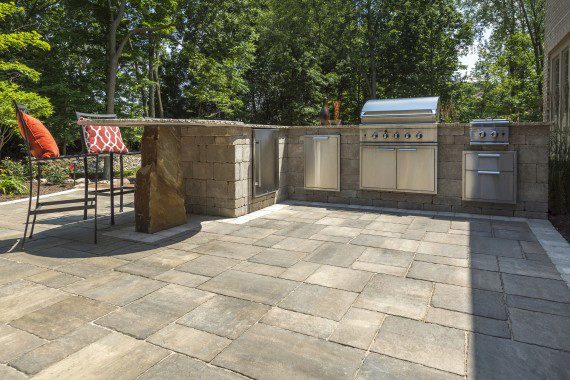 Perhaps you don't have a huge amount of yard to commit to an Outdoor Kitchen imagine yourself being able to entertain your friends with an outdoor grilling station such as this. This comes complete with a nice sized grilling station with warmers below, a separate pot burner along with an outdoor refrigerator. Included with the Outdoor Entertainment area is a bar seating adjacent to your prep space. There is still plenty of room to entertain and prepare a feast, without paying as much as you would for something much more elaborate. If this is a little large you can remove one of the accessories shown.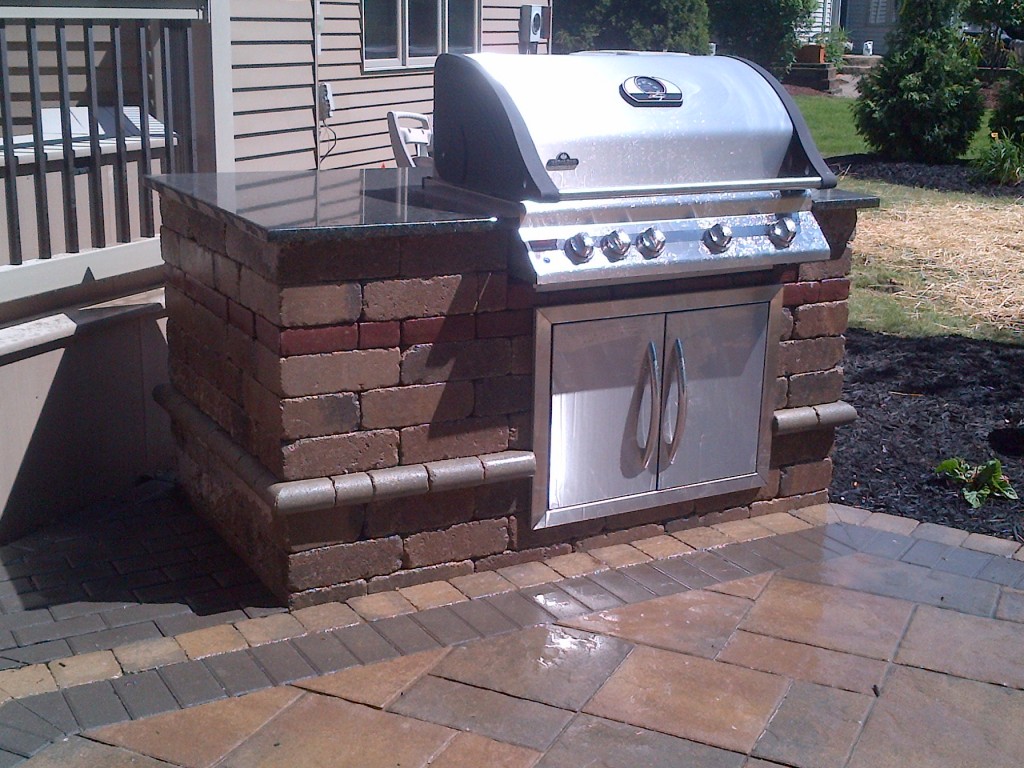 Maybe your back yard does not have enough space available however you still want the Outdoor Grilling Station. Although this looks simple this Outdoor Kitchen comes complete with your grill top, storage area, and a prep area. The grill top can hold large amounts of food to prepare for your family and guests. Extend the ends a smidge and maybe add a separate burner to prepare a side dish for your delectable meal you are about to prepare.
No matter what amount of space you have in your back yard and your budget, our professional designers will work with you to offer plans suitable for you. No need to break the bank for a nice Outdoor Living Space or Outdoor Kitchen. Baron Landscaping is able to build anything for the modest budget as well as a full blown Outdoor Kitchen, Outdoor Bar and Outdoor Living Space complete with perhaps a pavilion and hot tub.
For additional photos to inspire you, please look at our photo gallery. We welcome the opportunity to work with you. Please contact us at 216-430.0272 to schedule an appointment to meet with our professional and courteous designer.
Quality – Integrity – Peace of Mind