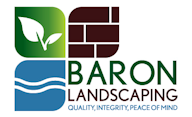 Cleveland Outdoor Lighting
Enjoy Your Outdoor Living Space From Sun Up to Sun Down…and Beyond
Just because the sun goes down, doesn't mean it's "lights out" on your outdoor living space.  We use outdoor LED lighting to illuminate your property and highlight features of your landscape for added beauty at nighttime. Not to mention the increased safety and security that comes with lighted walkways or step lighting, LED lighting offers:
Vibrant and clear light quality
High energy efficiency
Low maintenance costs
Durability and long life
A wide range of colors
We'll light your property so it's not only inviting, but safe, secure, and beautiful.
Looking for more landscaping ideas? You may also be interested in…